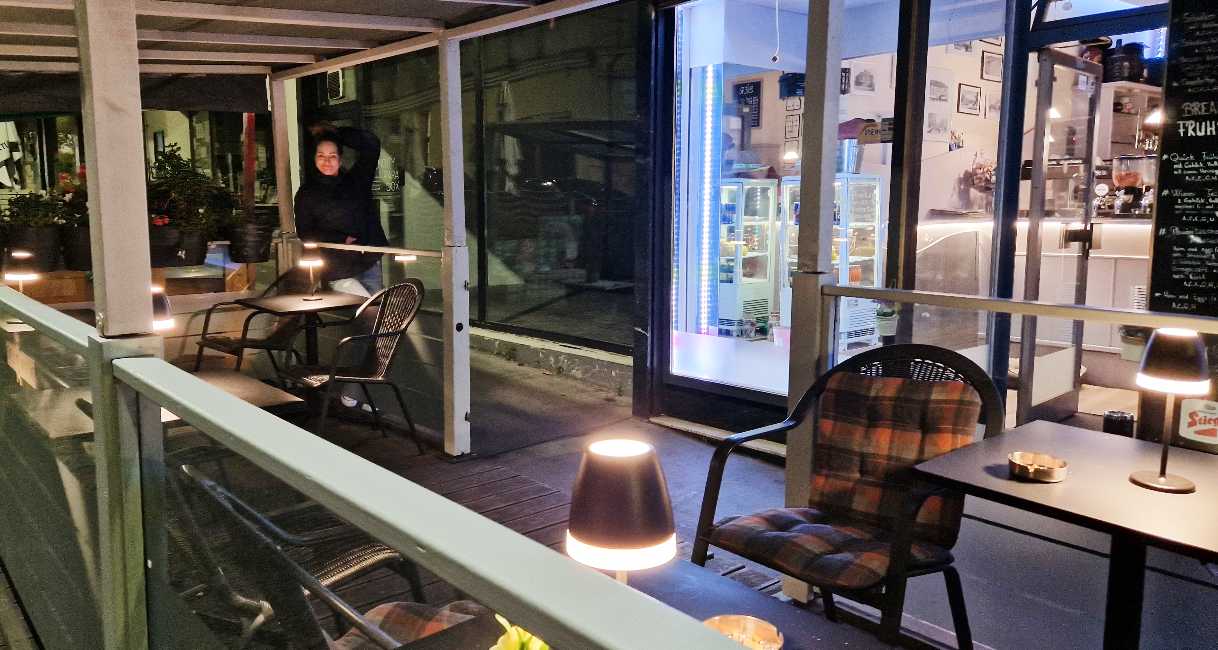 Your retreat in Reindorf
Café Plauscherl will spoil you with an extensive breakfast, cakes, rolls, coffee and delicious tea. In the afternoon there are long drinks, shots and various snacks.
Breakfast from early in the morning until 4:00 p.m
Organic tea from Pukka
Cozy ambience in our Schanigarten
Visit us in the Schanigarten in the quiet Reindorfgasse, just a minute away from Mariahilfer Straße.
Reviews
What do our customers say about us?
Sehr freundliches Personal und aufmerksam.
Frühstück wird frisch zubereitet, Bedienung geht auf wünsche ein.
Ambiente gut. Sauberes WC.
Wir kommen gerne wieder. Danke!

Marcel Blumentritt
Review from Google Maps
Süßes kleines Café, haben hier gefrühstückt und es war eine gute Alternative zum Hotelfrühstück. War alles lecker, nicht teuer, leider öffnet erst um 10 Uhr.

Timo Glaubitz
Review from Google Maps
Nettes Cafe, angenehme Atmosphäre Werde sicher mal das Frühstück ausprobieren 👍

Jiajun Chen
Review from Google Maps
Es ist schlichtweg ein Wohnzimmer! Generationen treffen sich dort, immer umsorgt und liebevoll bedient! Sehr guter Kaffee, kleine Imbisse, immer frisch gemacht! Und wer die selbstgemachten Mehlspeisen wie Punschkrapferl, Schokospitz oder Schaumröllchen nicht probiert, versäumt was!
Renate Cink
Review from Google Maps (shortened)
Sehr guten Käsetoast mit Salat beigabe bekommen. Sehr gerne wieder
Eveline Sedivy
Review from Google Maps
I loved this place so much. My first morning in Vienna, and this was the perfect spot for a coffee and breakfast. The owners were so nice to me, and the food was delicious ♡
Heather Bormon
Review from Google Maps
We are also happy about your rating on Google Maps.
Photo gallery
Impressions of our cafe
Contact
Get in touch with us!
Location:
Reindorfgasse 42, 1150 Wien
Opening hours:
Monday until Friday:
09:00 - 21:30

Saturday and Sunday:
09:00 - 21:30

E-Mail:
Tel: